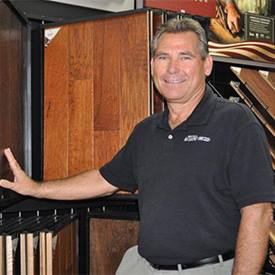 Michael Wilson: Founder
Michael Wilson has been in the flooring business virtually all of his life. As a teenager, Michael worked as a carpet cleaner for a company in his hometown where he learned a lot about the durability and maintenance of various flooring options. In 1978, Michael and his brother opened Clemson Decorating Center offering paint, wallpaper and carpet to residential customers. In 1988, Michael established Michael & Company Interiors in Greenville to serve the commercial flooring needs of a growing Upstate business community. In January 2012, Michael returned to his residential roots when he purchased Greenville Carpet One Floor & Home to again serve the flooring needs of the Upstate residential market.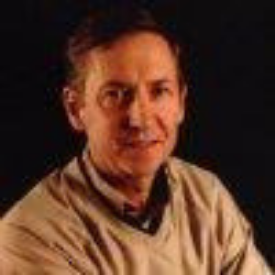 Chip Pringle: Senior Accounts Manager
I have 30 years' experience in flooring and paint. I started out in the wholesale/retail paint business in 1984 and started in the flooring business in the mid 1990's. I enjoy interacting with my customers and developing the best plan for their flooring project. The products available are changing all of the time and I try to let my customers know what is available as most are not up-to-date on the latest flooring technology. I have over 20 years' experience with hardwood, ceramic, carpet, laminate, and more and I am very comfortable answering questions and concerns for flooring products. When I am not at work, I enjoy playing golf and am an avid sports fan.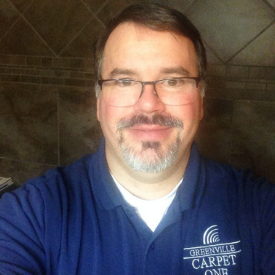 Brandon Hawkins: Account Manager
Before joining Carpet One in 2013 I had worked for a restoration company managing fire and water damage claims. I worked with homeowners and insurance adjusters to put people's homes back to a pre-loss condition. Working with Carpet One is similar to my previous career without all the damage in the beginning. I still work with a lot of homeowners that have had water or fire damage that needs flooring. I enjoy helping customers transform their homes into something they really enjoy spending time in. I try to treat every customer like I would want to be treated. When I am not in the office I like to spend time outdoors with my family.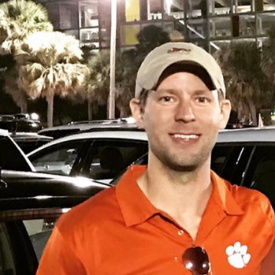 Jay Ingles: Account Manager
In my four years of experience in the flooring industry, I have truly enjoyed working with customers to find the perfect carpet or flooring selection for a wide array of projects. I believe customer service is the most important part of what my job and always strive to make sure my customers feel taken care of. I began working at Greenville Carpet One in 2014, where I have since gained a great deal of knowledge and experience. I am an avid sports fan and spend much of my free time attending Clemson football and basketball games. If I'm not there, I'm probably either trying to stay in shape or hanging out near a body of water.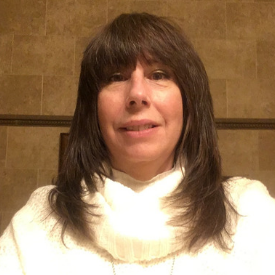 Debbie Myers: Accounting
I began working with Carpet One in 2005. I enjoy my communications with our customers by coordinating installations and ensuring that every effort is made for complete customer satisfaction. Other areas of my experience include daily operations and bookkeeping. When I am not at work I enjoy spending time with my family.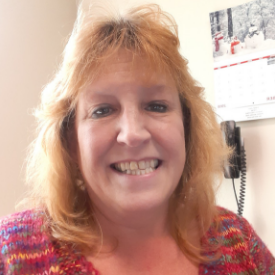 Kim Charles: Administrative
When I got into the flooring business, I came from a construction background and wanted to explore more of the design detail that came with the flooring aspect. My work consists of pricing the displays, sales and promotions, digital media content, and making sure the clients have their warranty info and satisfaction of work. I have been with Greenville Carpet One for about 10 years. I love what I do. I enjoy meeting new people and seeing what their creative preferences are. In my spare time I like to get with family and spend time outdoors.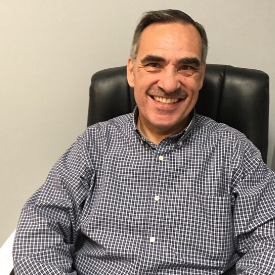 Steve Markarian
Being fortunate to have a career in flooring is rewarding. Working with mentors in all flooring disciplines keeps me current on trends, design and products to better serve our guests. With a focus on service and an appreciation that I work for you allows for a great shopping experience.